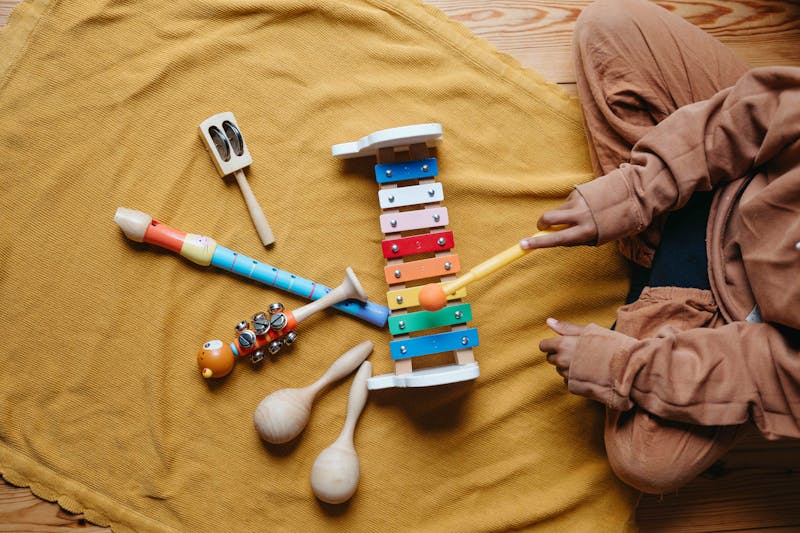 Safe activities during quarantine and staying at home
Parents around the world have had to get creative for the past two years to keep their kids interested, entertained, and engaged during the pandemic. We've also been on the hunt for activities to do at home with children during COVID-19, so we put together a list of online and offline activities that have kept spirits high in our homes. If you're anything like us, you want to maintain healthy limits on screen time, so there are plenty of options that don't involve devices at all. These are all free or cheap things to do that have helped our families avoid Coronavirus cabin fever.
Here are 25 activities that kids will love that are perfect for staying home.
Read to them
This one is simple. And if you can't read to them, there are also great children's audiobooks through streaming services like Audible or on YouTube.
Pick your favorite photos
Go through the hundreds or thousands of pictures of your kid and your family together to pick some of your favorite ones.
Make a scrapbook
Print out your favorite pictures and make a scrapbook, whether that's on a device or the old fashioned way with a physical book with printed out photos.
Cook together
Prepare a dish that's very simple where your child can contribute from beginning to end, or make something slightly more complicated where you show your child exactly how the more difficult things are done.
Have a scavenger hunt
Create your own scavenger hunt items and play in your home or in a safe area.
Make paper planes
Whether you fold paper planes from memory or consult an expert, make your best planes and fly them.
Learn origami
If paper planes aren't challenging enough, learn how to fold more intricate shapes like cranes and even cats and elephants.
Do a puzzle
Pick a puzzle with pieces that are safe for your child's age and complete it together.
Play a Zoom game
A Zoom game like Guess Who keeps kids guessing and helps them remember important clues.
Take a virtual field trip
Tour through thousands of museums around the world with Google Arts & Culture, see the animals at the San Diego Zoo, check in on animals on a 24 hour webcam, or tour through natural landscapes with the American National Park Service.
Have a movie marathon
Pick your child's favorite genre or a series of movies and pick a day to watch them all together. Don't forget nutritious snacks and remember to take breaks so you're not sitting or lying down all day.
Color pictures in a coloring book
Whether it's a digital or physical coloring book, there are plenty of fun images to color together.
Take a quiz online
Major publishers like National Geographic have free quizzes about animals, science, and the natural world. If your kid really catches the learning bug, then there are plenty of fantastic educational apps about math, reading, colors, shapes, and more to choose from.
Host a virtual party
Get a group of friends and parents together for a Zoom-based party where you can even do any of the activities on this list together.
Write postcards for friends and family
Pick fun postcards together, write short messages, and send the cards off. This is another activity that can be done offline or online with e-card services like Blue Mountain.
Make a time capsule
Fill a container with special objects from around the house and set a date in the future to open it.
Act out favorite scenes
Pick some of your favorite scenes from TV shows, movies, or even plays, and act them out for your kids or try doing it together.
Draw pictures of things from memory
Take turns drawing animals, objects, and others from memory with a pen and paper. It's much harder than it sounds!
Build a LEGO set
Pick an age-appropriate set in your price range and build it together.
Learn country names
Look at a map of the world and learn the names of countries, or dive deeper into geographic information using an app like Barefoot World Atlas.
Build a fort
This one's timeless. Build a fort out of blankets, pillows, and chairs. If you're looking to take this activity to the next level, try crafting your own construction materials from old boxes or other household objects.
Make a collage
Pick up a few kid-friendly magazines and cut out your favorite images and paste them onto a collage.
Guessing games
Play different animal sounds or the sounds of different instruments and have your kids guess what the sound is.
Try a completely new food
Whether it's a full dish or one exotic new snack, try a new food together and compare your reactions. As a bonus, this is a great way for kids to learn about new countries and cultures.
Dance party
When all else fails, put on some upbeat music and get the wiggles out. Kidz Bop is always up to date with their covers of popular songs, and is available in both English and German.
This list could go on and on, with dozens more safe activities for kids during COVID that have helped us stay sane. Despite the fact that we've had to be extra careful for the past two years and counting, and spent much more time inside than we might have liked, many of these activities have helped our families grow closer, and we've made plenty of great memories doing these activities. Next time you're facing a quarantine or an extended time inside the house, consult this list or try a completely new activity and share it with other parents.
Join the waiting list for early access to our products.