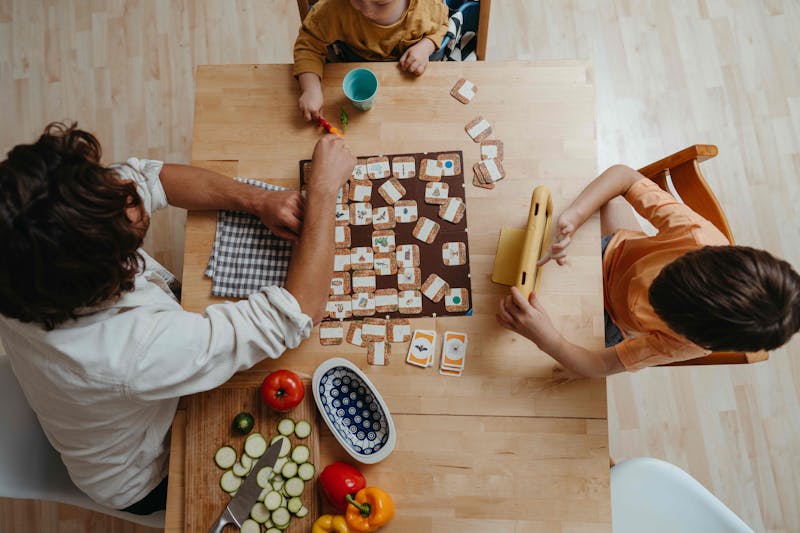 These virtual activities for kids are interesting for the whole family
Keeping our children active and entertained seems like a never ending process, but we've all learned to get creative with fun activities that everyone in the family can enjoy. Sometimes we're focused on offline activities to limit screen time and relying too much on devices. But we also know that screen time can have a positive effect when used proactively. That's why we compiled this list of the top 25 online activities for kids.
Take a museum tour
Tour through hundreds of museums around the world with Google Arts & Culture, from the MoMA in New York to the Gemäldegalerie in Berlin, and so many in between. Whether you're interested in art, science, nature, music, or other cultural curiosities, there's a museum out there for you to learn about.
Go to the zoo
See the animals at the San Diego Zoo on camera, whether you catch them on a live stream during daytime in San Diego, or on a rebroadcast during the night. You can also learn more about all the animals like koalas and giraffes, and learn more about the zoo's conservation efforts.
See animals in real time
Check in on various animals in their natural habitats and in zoos around the world on 24 hour webcam streams. Whether you're interested in bald eagles hanging out in their nests or just a little of puppies in their nursery, there's interesting animals for every kid to watch and grow closer to.
Explore a national park
Take a virtual tour with the American National Park Service, including a stunning 360 degree video of Crater Lake or a live ocean webcam in the Channel Islands.
See the northern lights
Stream the northern lights in real time with Explore. Situated in the Churchill Northern Studies Center in Churchill, Manitoba in Canada, this live cam has one of the best views of the aurora borealis. February and March are the best times to view the lights in all their splendor.
Take a singing lesson
Learn how to sing, write music, and perform from the School of Rock, an online music school for all ages. There are classes for every age group from 3-5 all the way to 18.
Sing along online
Enjoy virtual karaoke with kid-friendly songs by following along with premade videos on YouTube for classic kids songs and nursery rhymes. All you have to do is search "kids karaoke" and choose your favorites.
Start learning a bit of everything
Take a class on any number of subjects for any level with Khan Academy, the internet's most comprehensive free school. Kids can take math and reading courses from pre-K to 8th grade, and even high school and college level courses.
Try learning a new language
Apps like Duolingo make the learning experience fun and accessible for every age with game-like engagement and encouragement.
Trek the globe
Go anywhere on earth with the interactive Barefoot World Atlas, which includes fun facts about areas all over the world.
Play with shapes
Your little ones will love sorting and matching shapes on the Goodness Shapes app, learning their names and colors.
Play with numbers
Apps like Prodigy make learning math interactive and fun! Players answer math questions to complete epic quests and earn in-game rewards. Students saw their enjoyment of math and test scores increase after playing the game.
Try a virtual exercise class
There are follow along exercise videos that kids and parents can enjoy together without any experience or equipment. There are plenty of options on YouTube to choose from that are easy to find and free.
Learn to cook
Like exercise, this one crosses from the online world to the offline world as you can cook along with the instructions from a video. You can choose a simple recipe that your little ones can complete from start to finish, or a more complex recipe where your kids help with just a few of the steps.
Learn about space
NASA's kids club makes it fun and easy to learn space related topics from the comfort of your home with informative games, videos, and slideshows.
Play a Zoom game
A Zoom game like Guess Who keeps kids guessing and helps them remember important clues!
Host a virtual party
Get a group of friends and parents together for a Zoom-based party where you can even do any of the activities on this list together. There are also many fun Zoom games for kids that you can expand to include more people.
Break out of a virtual escape room
There are many online escape room options to choose from where you can solve riddles and collect clues with your kids to escape together. This Hogwarts Digital Escape Room is one of many themed options on this list.
Learn to paint
Services like Sparketh offer thousands of art lessons for kids of all ages and skill levels. There are over 1,000 art video lessons that only require basic art supplies, which means there's plenty of drawing and painting to do if your kids ever get bored online.
Watch educational videos
Web series like Crash Course Kids cover a myriad of topics that you and your kids can choose from. There's no shortage of things for kids to do online when they're interested in engaging with content and learning something as well.
Learn a magic trick
Kids as young as 2 can learn their first magic trick with the Ultimate Magic Academy or from the many videos that make it easy to follow along.
Listen to an audiobook
Stream a reading of a timeless children's book online and listen along for hours of entertainment.
Do a DIY project
Follow along with video instructions for simple DIY crafts projects. These are physical activities that double as virtual activities for kids.
Do a science experiment
Follow along with video instructions for simple home science experiments like constructing a homemade lava lamp or whipping up a tornado in a bottle.
Dance party
Put on some of your kids' favorite songs and host a little dance party.
Join the waiting list for early access to our products.